Labor protection gloves knowledge: eight materials for making chemical protection gloves
Views:4587 Author:Site Editor Publish Time: 2020-06-05 Origin:Site
Chemical resistant gloves are one of the general personal protective equipment and an indispensable part of chemical production. They can effectively protect the hands of workers when they are exposed to chemical solvents.
However, although many people now know the existence of chemical resistant gloves, they still do not understand chemical resistant gloves.
Therefore, today Guangzhou Yangyue will take you to understand what are the materials that can be made into chemical-resistant gloves. I hope it will help you.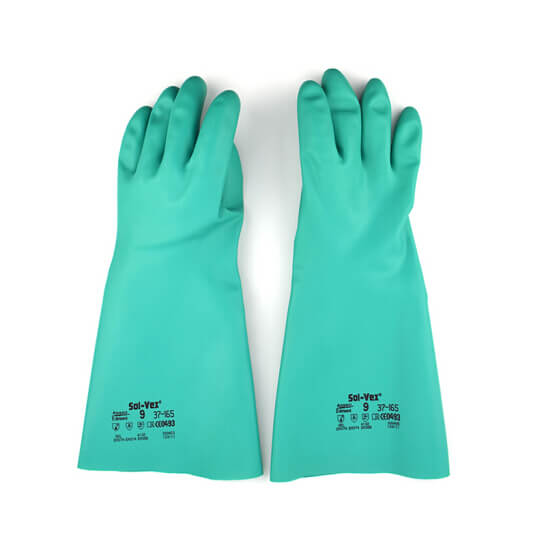 1. Natural latex
Natural latex is a viscous milky white liquid that looks like milk. It has excellent flex resistance, shock resistance and creep resistance. It is one of the most commonly used materials for chemical resistant gloves. It is suitable for aqueous solutions (such as acid and alkali solutions). ) Has better protection. The anti-chemical gloves produced are comfortable, flexible and flexible.
2. Nitrile
Nitrile is an organic compound, a colorless liquid with an irritating taste, and it is also one of the most commonly used materials for the production of chemical resistant gloves. The chemical resistant gloves produced are resistant to chemical oils, fats, and petroleum. Chemical products, lubricants and various solvents have good protective properties. However, in some solvents, swelling is more likely to occur, which affects its physical properties and reduces the protective effect.
3. Polyvinyl chloride (PVC)
Polyvinyl chloride, PVC for short, is an initiator of vinyl chloride monomer in peroxides, azo compounds and other initiators; or a polymer polymerized by the mechanism of free radical polymerization under the action of light and heat. The chemical resistant gloves made of this material have a protective effect on a large number of water-soluble chemical substances, such as acids and alkalis. However, organic substances such as solvents cannot be protected, because many solvents will cause the plasticizer to dissolve, which not only causes pollution, but also greatly reduces the barrier function of the gloves.
4. Neoprene

Neoprene, also known as neoprene rubber, Xinping rubber. Synthetic rubber produced by chloroprene (2-chloro-1,3-butadiene) as the main raw material by α-polymerization is almost the same as natural rubber in comfort. The chemical resistant gloves made from this material have a good protective effect on petrochemical products and lubricants, and can resist ozone and ultraviolet rays, and also have strong anti-aging properties.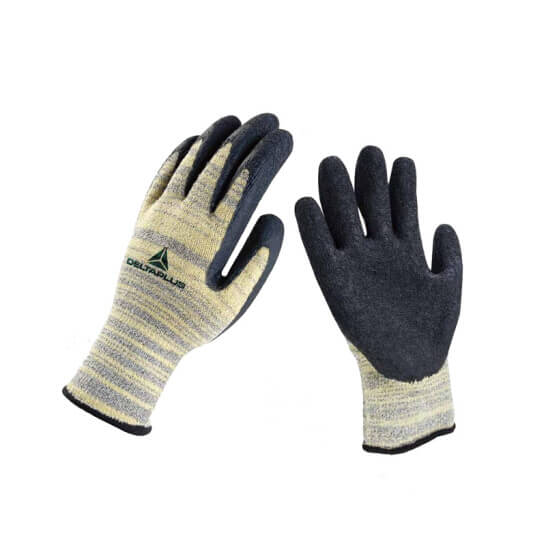 5. Polyvinyl alcohol
Polyvinyl alcohol is an organic compound in the form of white flake, flocculent or powdery solid, odorless. The chemical resistant gloves made of this material have a good protective effect on most organic solvents, but they are easily soluble in water, which reduces its protective effect after encountering water, and the material is hard and inconvenient to process.
6. Butyl synthetic rubber
Butyl rubber is a kind of synthetic rubber. It is synthesized from isobutylene and a small amount of isoprene. It has a good protective effect on organic compounds, strong acids and gases, but it is difficult to produce and process, and it has little protection against oil and grease. effect.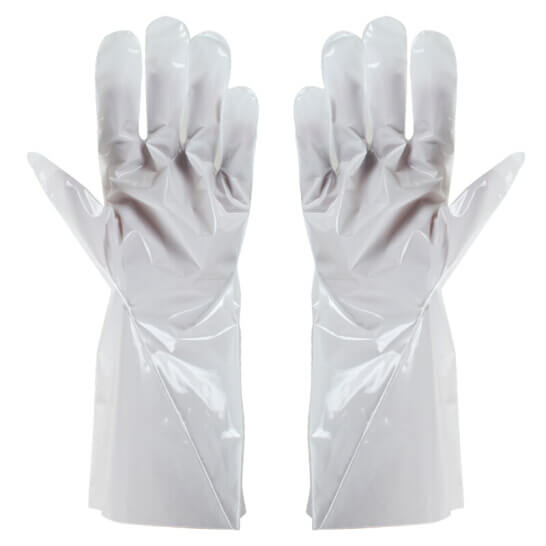 7. Fluorine rubber
Fluorinated polymer, the substrate is similar to Teflon (polytetrafluoroethylene), and its surface activation energy is low, so the droplets will not stay on the surface, which can prevent chemical penetration. It is very useful for chlorine-containing solvents and aromatic hydrocarbons. Good protective effect.
8. Chlorosulfonated polyethylene
The chemical resistant gloves made of this material have a protective effect against most chemical substances, which can not only protect alkalis, oils, fuels and many solvents, but also have good high temperature resistance, low temperature resistance, wear resistance and bending resistance.
Chemical protection gloves are a commonly used labor protection product for many industries, especially for some chemical companies, and are basically essential products. Therefore, understanding the knowledge of chemical resistant gloves can help you better choose your own gloves. Well, the above is all I have shared today, I hope it will be helpful for everyone to choose labor protection gloves.